Sony has reached the next development stage IV in its Xperia smartphone series and is presenting the brand new models Xperia 1 IV and Xperia 10 IV. IMTEST explains what makes the two new ones special.
Sony Xperia 1 IV: high-end device with a world premiere
The new Xperia 1 IV is the world's first and only smartphone with optical telephoto zoom lens with a focal length range of 85 to 125 millimeters. This was installed in the main camera alongside a 16 mm ultra wide-angle lens and a 24 mm wide-angle lens. With the 6.5 inch large display in 21:9 format and a refresh rate of 120 Hertz, the Xperia 1 IV is also made for smooth gaming. This is also ensured by features such as game optimizer with a so-called low gamma raiser, audio equalizer and voice chat optimization. But it's not just gamers or photography enthusiasts who get their money's worth: with Music Pro in the Xperia 1 IV, Sony also has applications ready for professional recordings in studio quality bring forth.
The most important technical data of the Sony Xperia 1 IV:
Display: 6.5-inch (16.5 centimeters) CinemaWide 4K HDR OLED
Battery power: 5,000 milliamp hours
Camera: Triple main camera with 4K HDR, front camera 12 megapixels
Random access memory: 12 gigabytes
Built-in memory: 256 gigabytes
Colours: Black, white, violet
Price: 1,399 euros
Xperia 10 IV: Lightweight with top sound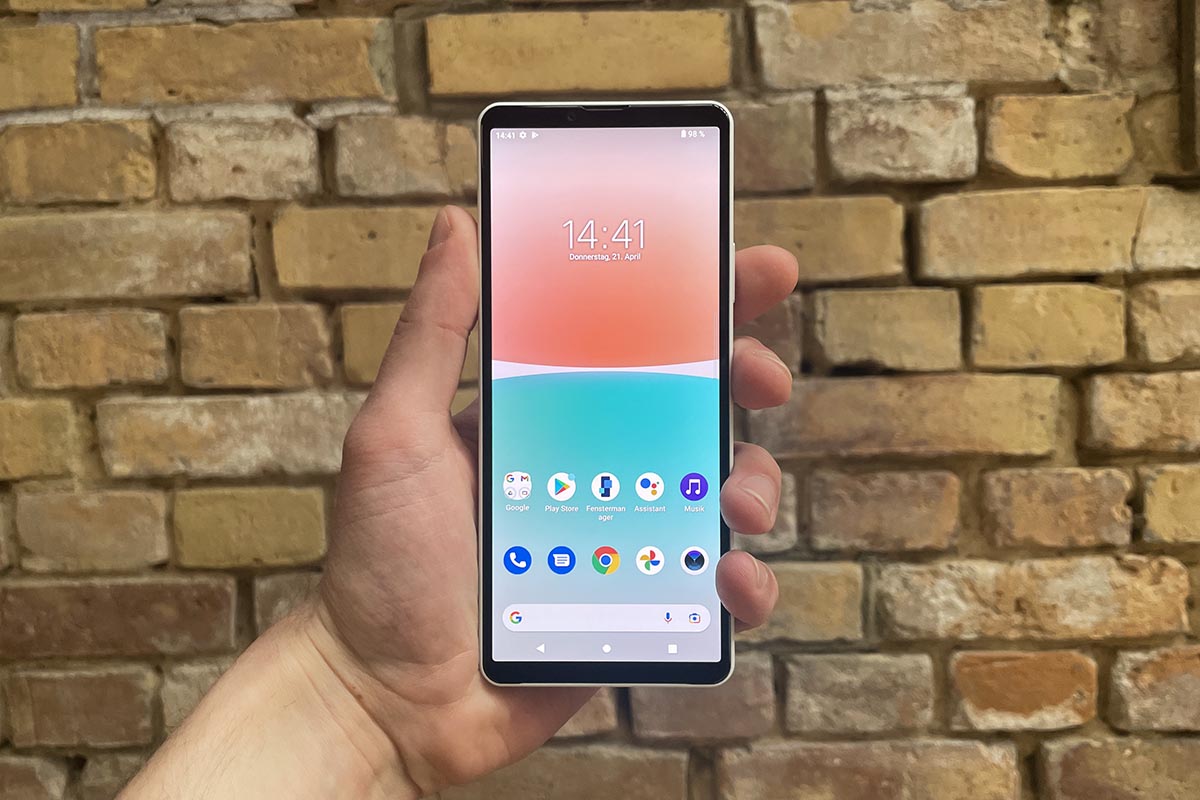 With the Xperia 10 IV, on the other hand, Sony is adding a typical mid-range cell phone to the series that combines optimized performance with reduced weight. Just 161 grams weighs the smartphone, making it even lighter than the previous model. At the same time, the 10 IV was equipped with a 5,000 mAh battery. At least 500 more than last year's device. Optical image stabilizers ensure clear photos and videos with reduced blur and still three integrated lenses for optimal image quality depending on the subject. The Xperia 10 IV is water-repellent and dustproof and therefore made as a robust companion for all occasions. The various features for the perfect sound experienceincluding the built-in 360 Reality Audio technology for local audio files or streaming offers.
The most important technical data of the Sony Xperia 10 IV:
Display: 6.0 inches (15.2 centimeters) OLED
Battery power: 5,000 milliamp hours
Camera: Three lenses (16, 27 and 54 millimeters)
Colours: Black, White, Mint, Lavender
Price: 499 euros
---
The Sony Xperia 5 III and Xperia 1 III compete in the test and show what they have over other flagship smartphones.
---
Both the Sony Xperia 1 IV and the mid-range model will be available from mid-June. in the promotional period for pre-orders and purchases until June 30, Sony places one each free item at. For the 1 IV it's the Sony WH-1000XM4 noise canceling headphones worth 379 euros, and for the 10 IV there are the Sony WF-C500 true wireless headphones worth 99.90 euros. Both smartphones are delivered without a charger or cable. This is part of the "Road to Zero" sustainability program, which, for example, replaces plastic packaging with paper. In addition, due to the lack of charging accessories, CO2 emissions are reduced during transport.
#Sony #Xperia #smartphones