Pink glasses, dressing gown and the greatest hits from a career spanning decades: Pop legend Elton John offered his fans a spectacular concert in Frankfurt. It was probably his last appearance in Hesse.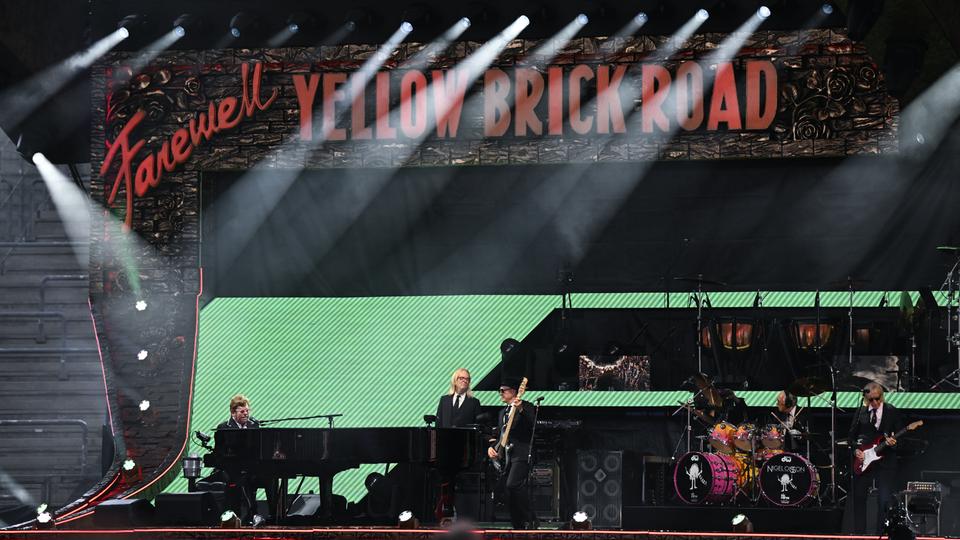 Superstar Elton John has made another stop in Germany as part of his farewell tour. The Brit played an acclaimed open-air show in Frankfurt on Friday in front of almost 33,000 spectators.
"It's so nice to be here," said the 75-year-old, who sat at the piano with large pink glasses and a dark glitter suit. Because of Corona, he and the band were away longer, but now they are back, "and we enjoy it".
From "Rocket Man" to "Cold Heart"
For almost two and a half hours, Elton John and his band presented a large selection of his famous songs from the last few decades: from "Rocket Man", "Don't Let the Sun Go Down on Me", "Tiny Dancer" and "Your Song" to to his latest hit "Cold Heart (Pnau Remix)".
The fans were offered an entertaining show in the seated Frankfurt stadium. For example, oversized shots of Marilyn Monroe appeared on the video screens for "Candle In The Wind". "I'm Still Standing" featured a wide variety of images by the shrill artist from the last few decades.
Glasses and colorful outfits as trademarks
Elton John is one of the biggest stars in pop history. Few musicians are as aptly named pop icon as the man who was born Reginald Kenneth Dwight on March 25, 1947 in the London suburb of Pinner.
At the time, it was really not foreseeable that unusual glasses and colorful stage outfits – he changed his outfit twice in Frankfurt and wore a pink dressing gown, among other things – would one day become his trademark and that he would be able to call himself Sir Elton after being knighted by the Queen. He has won numerous awards over the course of his career: Grammys, Brit Awards, Golden Globes, the renowned Ivor Novello Award and two Oscars.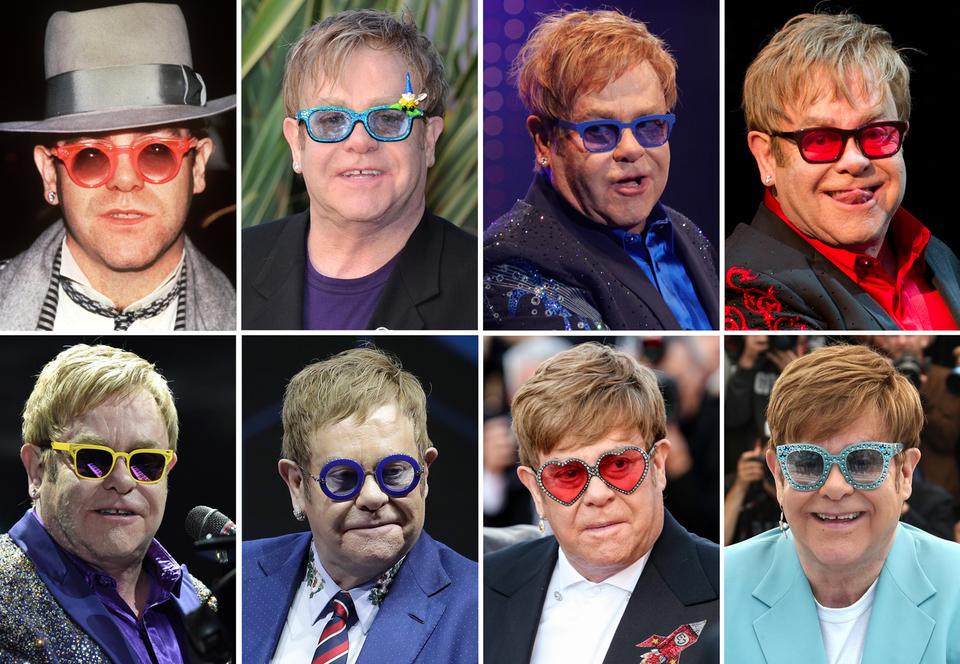 On tour since the seventies
Elton John has been touring the world since the early 1970s, giving more than 170 concerts in Germany alone during his career. After more than five decades on stage, the musician, who lives in Los Angeles (USA) with his husband and two sons, wants to retire and spend time with his family.
In 2018 he started his big farewell tour, which then had to be interrupted due to illness and corona. The tour was dubbed "Farewell Yellow Brick Road" in reference to one of his biggest hits.
Only a few Germany concerts left
Another show is planned for Sunday in Leipzig. In 2023 there should be a few final appearances in Germany, for example in Hamburg and Munich. In the Bavarian capital he actually said goodbye to the German audience in 2019.
"You are always in my heart, thank you Frankfurt, thank you Germany," the musician called out shortly before the end of his show in Hesse's largest city, where he first appeared in 1972 in the Centennial Hall. At the very end he plays "Goodbye Yellow Brick Road" and there was thunderous applause from the audience. It was probably the very last appearance of the great Elton John in Hesse.
Further information
End of further information
#heart #Elton #John #inspires #farewell #concert #Frankfurt